FLeX Series 2-stage, solenoid-operated ajustable alivio válvula , energize to block
Capacidad:
25 gpm
95 L/min.
|
Cavidad:
T-10A
This FLeX Series solenoid-operated, 2-stage, balanced relief cartridge is a pressure regulating valve.

The valve is normally in relief mode. In relief mode, the valve is open to tank (port 2), throttling flow to regulate the pressure when the pressure at the inlet (port 1) reaches the valve setting. The setting is adjustable with an adjust screw.

Energizing the solenoid blocks pilot flow. The valve blocks the flow path from inlet (port 1) to tank (port 2) similar to a spool-type directional valve.
Back pressure on the tank port (port 2) is directly additive to the valve setting at a 1:1 ratio.
Main stage orifice is protected by a 150-micron stainless steel screen.
Will accept maximum pressure at port 2.
All configurations of this valve are assembled with a non-removable adjust screw.
FLeX Series relief valves are fully compatible with the XMD Expandable Mobile Drivers from Sun.
Cartridges configured with EPDM seals are for use in systems with phosphate ester fluids. Exposure to petroleum based fluids, greases and lubricants will damage the seals.
Designed and tested to 10-million operational cycles at full-rated pressure.
Exceeds new NFPA test standard T2.6.1 R2014 for fatigue and burst pressure ratings.
Higher flow rates than competing valves of similar size.
All configurations of this valve include zinc-nickel plating as standard for 1000-hour salt fog protection.
Coil connector options offer ratings up to IP69K. See individual coil product pages for details.
This cartridge utilizes both 740 Series high-power and 747 Series hazardous location coils.
A FULL DATA SHEET is available for this model using the link at the top of the page.
A wide variety of coil termination and voltage options are available, with and without surge protection. See the CONFIGURATION section.
Incorporates the Sun floating style construction to minimize the possibility of internal parts binding due to excessive installation torque and/or cavity/cartridge machining variations.
Notar: Los datos pueden variar según la configuración . Consulte la sección de CONFIGURATION
cavidad
T-10A
Series
1
Capacity

25 gpm

95 L/min.

Maximum Operating Pressure

5000 psi

350 bar

Factory Pressure Settings Established at

4 gpm

15 L/min.

Maximum Valve Leakage at 110 SUS (24 cSt)

5 in³/min.@3000 psi

80 cc/min.@210 bar

Response Time - Typical

50 ms

50 ms

Response Time - Typical (Relief)

10 ms

10 ms

Adjustment - No. of CW Turns from Min. to Max. setting

3.5

3.5

Valve Hex Size

7/8 in.

22,2 mm

Valve Installation Torque

30 - 35 lbf ft

41 - 47 Nm

Adjustment Screw Internal Hex Size

1/8 in.

3,2 mm

Locknut Hex Size

7/16 in.

11,1 mm

Locknut Torque

45 - 55 lbf in.

5 - 6 Nm

Model Weight

.40 lb

0,20 kg

U.S. Patent #

10,570,932

10,570,932

Seal kit - Cartridge
Buna: 990010007
Seal kit - Cartridge
Polyurethane: 990010002
Seal kit - Cartridge
Viton: 990010006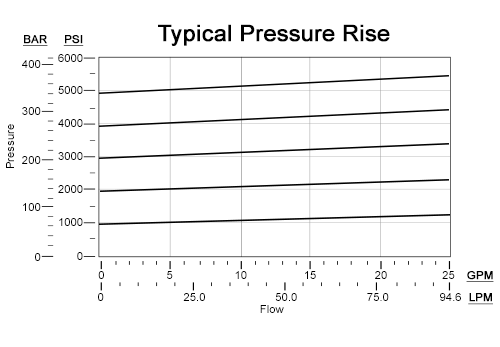 Additional Resources
[ + ]