Todos los puertos bloqueados tapón de cavidad
Capacidad:
|
Cavidad:
T-31A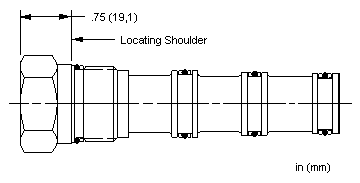 This cavity plug blocks all ports.
Notar: Los datos pueden variar según la configuración . Consulte la sección de CONFIGURATION
cavidad
T-31A
Series
1
Maximum Operating Pressure

5000 psi

350 bar

Valve Hex Size

7/8 in.

22,2 mm

Valve Installation Torque

30 - 35 lbf ft

41 - 47 Nm

Seal kit - Cartridge
Buna: 990031007
Seal kit - Cartridge
Polyurethane: 990031002
Seal kit - Cartridge
Viton: 990031006
There are exactly 250 Sun drops in a cubic inch or 15 in a cc.
Only external seals are serviceable. Sun offers replacement seal kits for all cartridge models. The applicable kit part number can be found in the product page's Technical Data table or by using our Cartridge Seal Kit search function located under Accessories. Please note: Converting the external seals from one material to another does not ensure fluid compatibility with that material due to the existence of internal seals within the cartridge.
Additional Resources
[ + ]